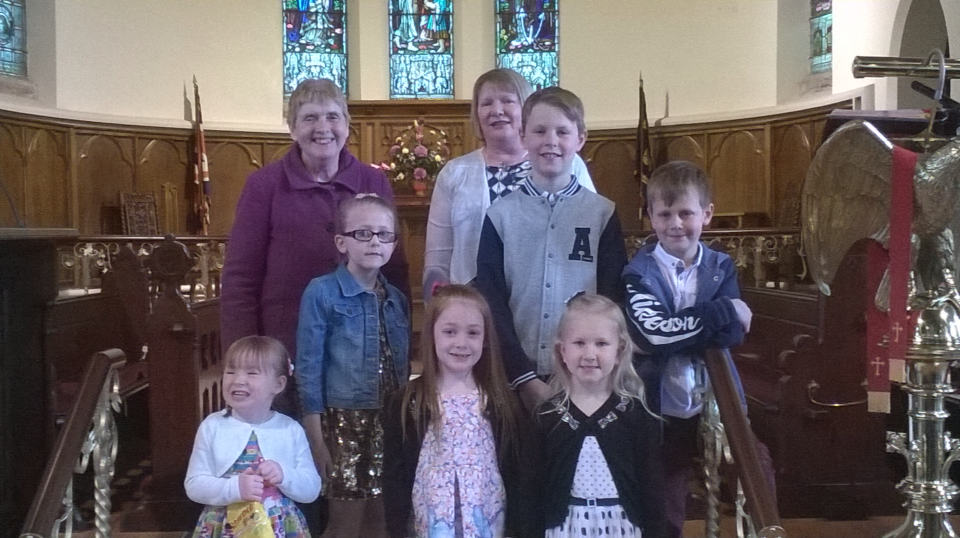 CHILDREN'S CHURCH
meets during Morning Service,
in our children's room.
We use "Sermons for Kids," which ties in with the sermon for that date. On the third Sunday of each month the children remain in church for our
"All Age Family Service."
The children are a very talented group and are always willing to participate fully in this and other services.
We operate a reward for attendance scheme,
whereby the children receive a small gift for every six attendances.
We can cater for all ages from Pre School up to Secondary level and carers are welcome to join us with babies and toddlers, who are not ready to come alone. We pride ourselves on teaching the children about Jesus and the love of God in a fun and interesting way.
We always receive great support from the congregation.
We encourage and are always ready to welcome new members.
Gladys , Barbara and Dorothy