A special service was held on Monday 23rd March 2015
as part of the 120 year Anniversary celebrations.
Click here to view and read the Order of Service

On Monday 23rd March, the actual date of the consecration of the church, more than 250 people gathered for a service which will remain in our collective memory for some time to come. The participation of Girls Brigade, the Messy Church Team and Children's Church was an excellent example of the ongoing ministry with families and young people in the community.  Prayers were written and read by Vestry members and the hymns chosen by our organist and choir helped to lift our voices in praise and thanksgiving. 
In his address Bishop Alan reminded the congregation of its responsibility to continue the long tradition of sharing the Gospel, taking as his text John 3:1-20.  He also dedicated the new church room, formed out of an unused space previously used as housing for the original, large organ pipes.
Following the service, refreshments were provided in the parish hall where there was an excellent exhibition of memorabilia compiled by Liz Adair and Margaret Close who were also responsible for the production of the souvenir magazine.
Our relationship with the local primary school was visible in the colourful art work they produced for the service.  We were thrilled when the entire school, staff and pupils came to church during a school day to present a beautiful, engraved vase to mark the anniversary.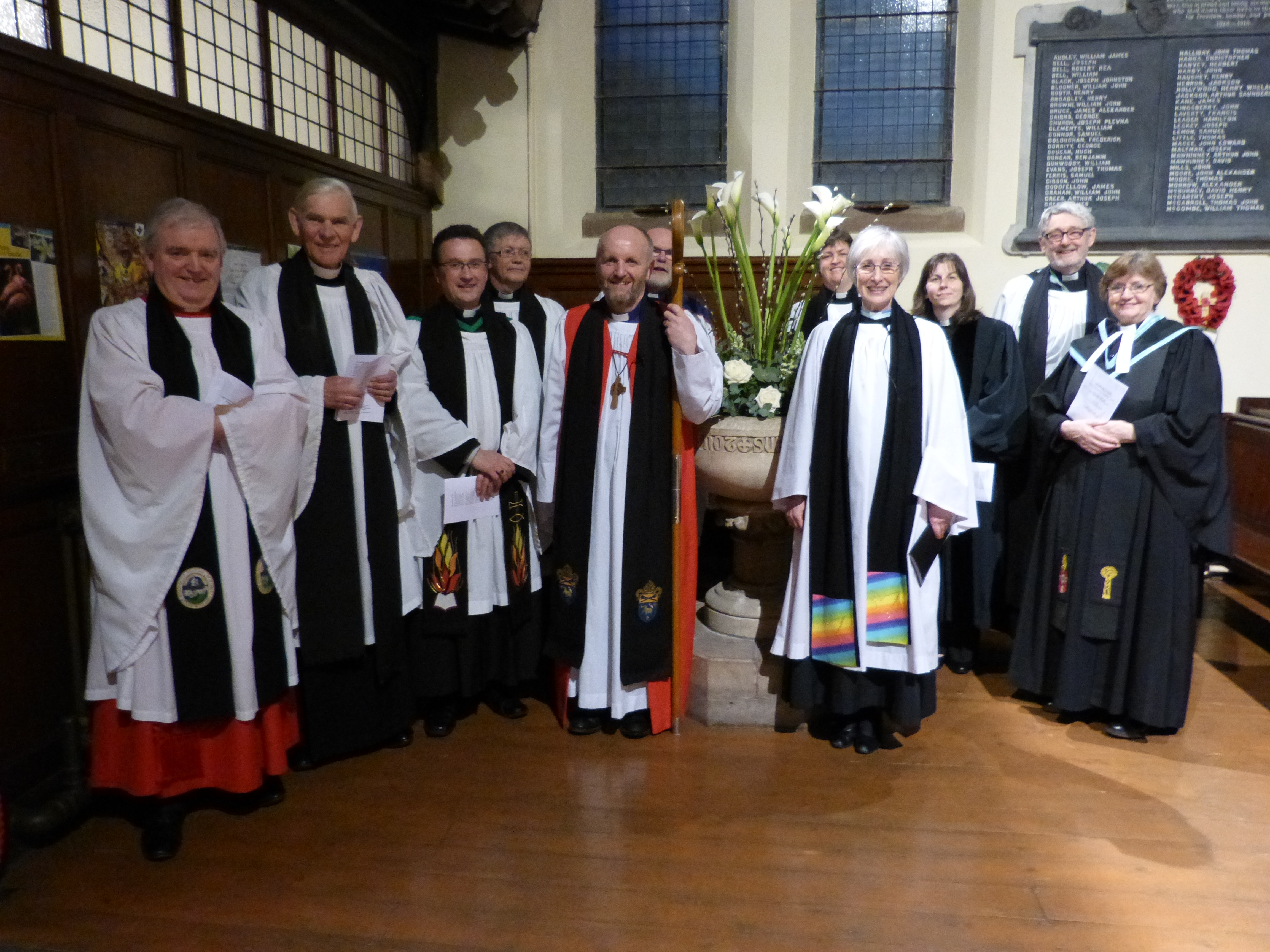 The photo above captures the clergy who took part in the service and includes the
Bishop of Connor - Right Revd Alan Abernethy,
past rectors of the parish together with the current minister in charge - Revd Bobbie Moore.